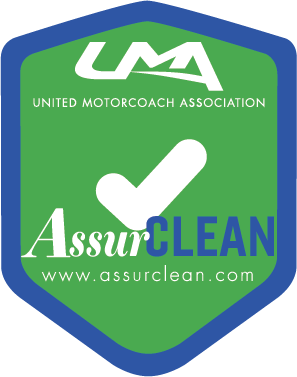 Welcome To Continental Charters, Houston's Best Charter Bus Rentals! Continental Charters Guarantees Safety Is Always Our Top Priority.
 We've been operating In & Around the Houston Texas area for nearly two decades, and as the city has grown, so have we. We now have more than 15-Deluxe 56 Passenger Motor Coaches that can transport you anywhere, from across the State Covering all major Cities such as; Houston, San Antonio, Dallas, Austin and covering every location in between across Texas and the Country into Canada all with a modern bus fleet. With our bilingual staff ensuring nothing is lost in translation we will assure your group a smooth charter experience. Whether it's a Large Private Group Charter, Corporate Executive VIP Travel, Religious Church Charters, Academic Educational Transportation, Athletic Sports Events, Event Shuttles or Airport Transfers.
We accommodate large private charter groups with the equal attention to detail and competitive pricing.
Our company specializes in 56-Passenger Premium Deluxe Motor Coach Rentals group transportation including ADA Wheelchair Lift Buses. Your trip is not just about getting from point A to point B. It's about getting there Safely, Comfortably, with Reliable Courteous service and Clean accommodations. This is the Five Star Commitment Houston's Best Charter Bus Rentals Continental Bus Lines & Charters makes to you. Providing an enjoyable journey is as important for us, as reaching the destination is for you. Reach out to us today to receive a Free Charter Quote from one of our Experienced Charter Representatives over the phone 713-692-1996 or Submit A Quote Online.
We're Your Local, Family Owned & Operated




Charter Bus Company.




We Guarantee Safety Is Always Our Top Priority.
A Message From Our President In Regards To COVID-19
Sanitation and Disinfectant procedures:
Below are practices that we have implemented into all services.
Here at Continental Buslines LLC our bus fleet undergoes a special environment sanitation procedure. Our units go through an extra daily disinfection process using EPA-approved and CDC-recommended products registered broad-spectrum disinfectant and multi-purpose cleaner that has demonstrated effectiveness against viruses similar to SARS-CoV-2 on hard, non-porous surfaces. Cleaning and disinfecting includes all high and low surface touch points; entry handrails, overhead bins, seats, head rests, arm rests, seat belts, cup holders, windowsills, door handles, restroom and baggage door handles both inside and outside the vehicle. Please note this is in addition to our standard cleaning procedures that our buses receive on a regular basis which are disinfected after every move when you travel in our motor coaches. Please Follow all applicable federal regulations and public health agency guidelines. Please do not travel if you are sick, or if you have been around someone with COVID-19 in the past 14 days. Do not travel with someone who is sick.
For more information please visit the CDC Webpage:
How to Protect Yourself & Others
We look forwards to providing you and your group safe transportation in the future.
Sincerely, Jose Morales
President, Continental Buslines LLC
Our Private Group Charter Bus Rental Services & More:
OUR PREMIUM MOTOR COACHES
Our 56 Passenger Premium Deluxe Motor Coaches are equipped with; 3-Point System Seat belts, Leather and Cloth seating with reclining capability that include foot and arm rest, State-of-the-art Sound System, TV/DVD Monitors, CD/Radio/PA sound System, Media Center, Power Outlets for your; cell phones, laptops, mp3 players, etc., Complimentary WiFi available, above reading lamps with air control, Cup & Magazine Holders (Holders Not equipped on all Premium Coaches), Lavatory on board, Over and Under Over-sized Storage Bays and Clean Engine Technology.
Popular Houston Travel Destinations
As Houston's Best Charter Bus Rentals, We provide 56 Passenger Motor Coach Charter Bus Rental service transportation for the following State, Cities and Surrounding Areas; Texas, Houston, Harris County, Dallas, San Antonio, Austin, Humble, Atascocita, Kingwood, Sugar Land, Richmond, Texas City, Katy, The Woodlands, Shenandoah, Webster, Pearland, Manvel, Cypress, Tomball, Pasadena, Alvin, Spring, Oak Ridge North, Pearland, Friendswood, Stafford, Missouri City, Rosenberg, League City, Kemah, Galveston, Bay city, NASA, Stafford, Prairie View, Waller, College Station, Baylor, and adding more locations everyday! For your Free Charter Quote please contact our Experienced Charter Representatives Today By Phone or E-mail. We will be happy to assist you,
Welcome Home.