Below are practices that we have implemented into all services.
Here at Continental Buslines LLC our bus fleet undergoes a special environment sanitation procedure. Our units go through an extra daily disinfection process using EPA-approved and CDC-recommended products registered broad-spectrum disinfectant and multi-purpose cleaner that has demonstrated effectiveness against viruses similar to SARS-CoV-2 on hard, non-porous surfaces.

Cleaning and disinfecting includes all high and low surface touch points; entry handrails, overhead bins, seats, head rests, arm rests, seat belts, cup holders, windowsills, door handles, restroom and baggage door handles both inside and outside the vehicle. Please note this is in addition to our standard cleaning procedures that our buses receive on a regular basis which are disinfected after every move when you travel in our motor coaches.

Please Follow all applicable federal regulations and public health agency guidelines. Please do not travel if you are sick, or if you have been around someone with COVID-19 in the past 14 days. Do not travel with someone who is sick.

For more information please visit the CDC Webpage:
How to Protect Yourself & Others

We look forwards to providing you and your group safe transportation in the future.

Sincerely,

Jose Morales
President, Continental Buslines LLC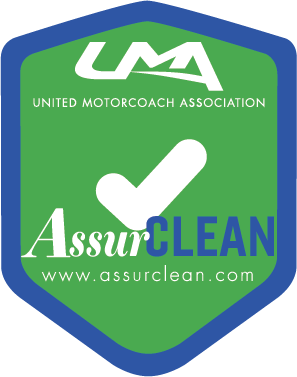 Continental Charters New Cleaning Standard: 360° Electrostatic Spraying Technology
Vital Oxide VICTORY INNOVATIONS® Disinfection & Sanitizing Tool: Cordless Electrostatic Handheld Sprayer
Providing every cleaner with a powerful tool to attack microbes and decontaminate facilities.
While they resemble simple pumps or misters and are as easy to operate, the electrostatic sprayers in VICTORY INNOVATIONS®  system house revolutionary innovations that provide every worker with a powerful tool to attack microbes and decontaminate facilities more efficiently and effectively than ever before.
VICTORY INNOVATIONS® Powerful Vital Oxide® Hospital Grade Solution and Mold Remover
Safer for people. Deadly for infectious agents.
Vital Oxide® is an Effective solution that kills 99.999% of bacteria and viruses, including H1N1; MRSA; Norovirus; HIV; Legionella; Pseudomonas aeruginosa; Hepatitis A, B, and C; Ebola virus; and others
Kills 99.9% of bacteria and viruses, kills fungus, mold, and mildew at the source and inhibits growth and eliminates odor at a molecular level, not by masking with fragrance.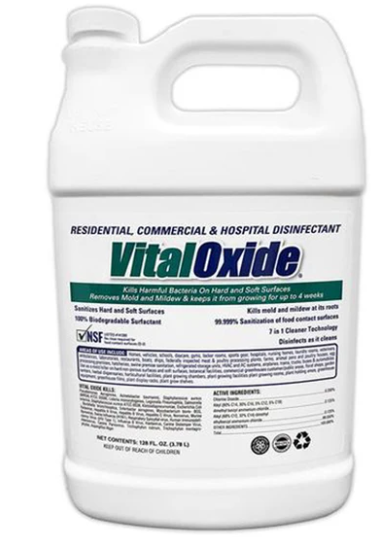 Over the years we have taken great pride in the fact that day after day we are able to be a part of bringing people together. During these unprecedented times while practicing physical distancing from one another, we reflect on our contentedness; through courage and strength to navigate our new reality, to support and protect one another, the safety of our employees, clients, and community has always been our top priority, this holds true now more than ever.
With the transportation industry rapidly changing, we at Continental Buslines LLC are taking numerous steps to ensure the health and safety of our employees and clients. 
As the premier transportation operator in the Houston area, we understand that we are accountable in the upholding of public health standards. We have entered an unprecedented era in which the safeguarding of the physical health of our employees and passengers is of critical importance. CBL is dedicated to adhering to established company-wide policies created in accordance with public health expert recommendations included the CDC and Texas Health authority.
"We believe that we will come out stronger and more resilient, and look forward to a brighter future, where once again we all travel together."
In the past the only thing you worried about when passengers boarded your vehicle was that you provided a good experience getting them from point "A" to point "B" on time. Your reputation was based on cleanliness and appearance of your fleet and the friendliness and professionalism of your employees. Your image relied on first impressions. The look, smell and feel of the environment was crucial in conveying a comfortable atmosphere to your customers. "Did the bus look clean? Did it smell pleasant?" Your company's reputation depended on these factors. There has always been an expectation that it will be clean, but now the clean has a double exclamation point after it. We are closely monitoring the guidance of the World Health Organization and the Centers for Disease Control regarding the spread of the virus. Our focus is to ensure we meet customer needs while doing our part to keep our employees, clients, and communities safe.
Protect Yourself, Others & Know The Symptoms of COVID-19